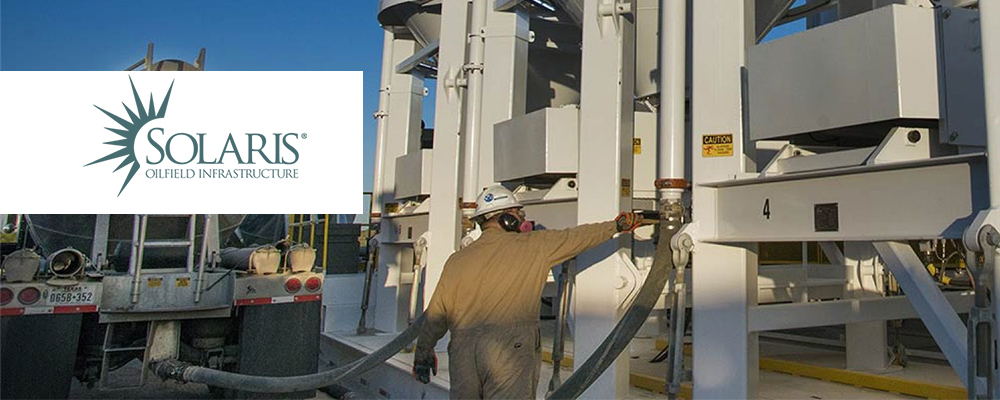 About Solaris Oilfield Infrastructure
Solaris Oilfield Infrastructure is the industry's leading independent, technology-focused proppant logistics company. They measure our success by the value they deliver their customers. They are a forward-thinking, growth-oriented company that engages in long-term planning for solutions that will deliver results year after year.
Operational efficiency has become the key differentiator separating premier oil and gas operators from the rest of the pack. Proppant logistics challenges have increased as operators pump more proppant per stage and multi-well development activity yield faster drilling and completion times, putting stress on existing infrastructure.
Solaris is focused on addressing these challenges with:
Patented mobile proppant management systems for well site storage and delivery
Technology-driven inventory management solutions
Hi-efficiency transloading capacity
---